Du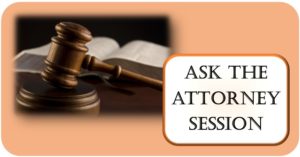 e to the issues presented by the Coronavirus, we are providing more information online in order to stay within the guidelines presented by the State of Georgia and do our part to help slow the spread of this disease.
Our next Ask the Attorney session will center on the affects that the Coronavirus outbreak is having on the construction industry and your business.  Hopefully, we will be able to provide you with information on what the Federal Government will be doing to help you get through these troubling times.
Please plan on participating in the next Ask the Attorney session on Tuesday, March 31 at 10:30 am.  Click on the link below for more details and to send in questions to Ben Shapiro with Baker Donelson.
Posted by ahqiadmin
On March 23, 2020
0 Comments