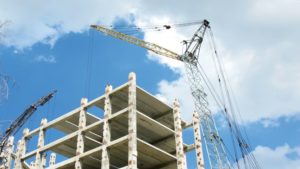 This feature is provided by: J. Ben Shapiro Baker, Donelson, Bearman, Caldwell & Berkowitz, PC
Below are upcoming projects:
We Work agreed to lease three floors (40,000 square feet) at the renovated Midtown building called "Boundary" at Peachtree Street and 17th Street. ASD/SKY is the architect. Parkside Partners is the developer.
Cobb County approved incentives for The Home Depot to move into 200,000 square feet of office space in Pennant Park near Sun Trust Park. The building in the former Interstate North Office Park is owned by Rubenstein Partners.
Cobb County also approved incentives for Floor & Décor to relocate its corporate office to Wildwood Office Park on Windy Ridge Road near the intersection with Powers Ferry Road.
Los Angeles-based Kitchen United lease 15,000 square feet of space at 1236 Menlo Drive near Georgia Tech. Contact Meredith Sandland or Jim Collins, CEO, Kitchens United.
Industrious will lease 18,775 square feet on the 22nd floor of Monarch Tower in Buckhead. Contact Jake Owen, Construction Manager, Highwood Properties, Inc., at 404.443.1850.
The high-rise building at 1277 Lenox Park Boulevard, previously occupied by AT&T, was purchased by Bridge Investment Group and is being renovated and marketed to tenants.
Carr, Riggs and Ingram, accounting firm, is moving to 4004 Perimeter Summit. They are leasing 50,000 square feet. Contact Kemp Amason, Construction Manager, Bridge Investment Group, at 404.594.7807.
Cobb County Government has allocated funds to build a new $4.5 million recreation center in the 33 acre Adams Park at 2753 Watts Drive near U.S. 41/Cobb Parkway.
Mayfair Street Partners submitted new renderings to the City of Alpharetta for a 33,000 square foot building at the intersection of Main Street and Devore Road. The 217 Main Street project would include 24,000 square feet of office space and 9,000 square feet of retail and dining.
Central City Tavern restaurant will build new space at 17 Academy Street in Alpharetta's City Center.
Truck and Tap in Alpharetta is proposing to add a roof top bar
Airport City, a 320 acre, mixed-use development in College Park that will include offices, single family homes, green space and coffee shops, is close to an agreement with its first developer. Construction could begin on the residential component in the third quarter of this year. Contact Shannon James, Chairman of Aerotropolis Atlanta Alliance.
Atlanta Developer Pollock Shores Real Estate Group is proposing an apartment and townhome project in Peoplestown, south of the former Turner Field. The project at 72 Milton Ave. will include 280 apartments and 103 townhomes.
Pollock Shores has another 300-unit apartment project in the works for Chosewood Park. The development includes seven apartment building and 15,000 square feet of retail space at 1099 Boulevard. Contact Tyler Gaines, Vice President of Development for Pollock Shores.
Batson-Cook Company is the general contractor on a $8.6 million North Cobb Regional Library on Blue Springs Road across from North Cobb High School in Cobb County, Georgia.
Gateway Ventures and Centro Development are going forward with a five story, 184 unit apartment project near downtown Norcross, Georgia. New South is the general contractor. Dwell Design Studio is the architect.
Forest Development Group is planning 783,000 square feet of apartments (730 units), industrial space, and 100,000 square feet of office space in Stockbridge International Business Center. The project is located at 380 Flippen Road which is just southeast of the I-75/675 interchange.
Gwinnett County Board of Education sold $173 million in bonds for new school construction projects including a new high school in Mill Creek. Contact Superintendent J. Alvin Wilbanks.
Brookfield Property Partners, LP (which now owns General Growth Properties, Inc.) submitted new renderings of North Point Mall in Alpharetta. The project will add 300 residential units and 24,000 square feet of retail and restaurant space.
Children's Healthcare of Atlanta plans a new patient-friendly hotel on its new campus. The eight story hotel of 150 rooms would be developed on 4 acres at 2580 Briarcliff Road. Ronald McDonald House will operate the hotel. The new hotel will be discussed at the Feb. 6, 2019 meeting of the Brookhaven Planning Commission.
Greystar Development Group wants to build a multi-unit, active adult apartment community on 5.3 acres in the Lenox Park office development.. Greystar proposes a 188 unit, five story multi-unit building plus 11 for-sale single family attached homes.
Harrison Development and Construction wants to develop a 28-unit courtyard subdivision at 3876 Chamblee Dunwoody Road. The 4.7 acre site is now occupied by a church. The project designer is Planners and Engineers Collaborative.
Data Center Operator T5 is planning two 145,000 square feet data center facilities on 90 acres in Douglas County, Georgia, west of Atlanta. Douglas County's Planning Department is recommending approval of the projects, which is scheduled for a public hearing on Feb. 5, 2019. Contact Pete Marin, CEO, T5 Data Centers, or Aaron Wangenheim at 415.292.7700.
Google will lease up to 200,000 square feet for new space in Selig Enterprises, Inc.'s 31-story tower at 1105 West Peachtree Street in Midtown Atlanta. The building broke ground a month ago.
The proposed Hard Rock Hotel in Castleberry Hill near Mercedes-Benz Stadium in Atlanta has closed a $37.5 million construction loan for a 195-room hotel. Gensler is the architect. Batson-Cook is the general contractor. The hotel will be part of a larger mixed-use project call "Castleberry Park" that will include apartments and retail space.
Posted by ahqiadmin
On February 28, 2018
0 Comments