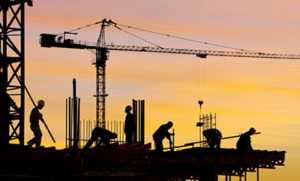 This feature is provided by: J. Ben Shapiro Baker, Donelson, Bearman, Caldwell & Berkowitz, PC
Atlanta's Portman Holdings is moving forward toward the development of a 23-story office tower at 740 W. Peachtree Street in Midtown Atlanta.  The project will include 335,000 square feet of Class-A office space and 5,000 square feet of retail.
Dallas-based JLB Partners is revising its mixed use project known at 99 West Paces Ferry Road.  The 13-story residential tower will have beige masonry.  Ziegler Cooper Architects is designing the project.  JLB could begin demolition of the existing building by early 2019.  The developer could break ground later in 2019 on the first phase of the project, which includes 313 apartments and just under 6,000 square feet of street-level retail.
Australian real estate company, Drapac Capital Partners has acquired 129 North Avenue, Atlanta, home of the Original J. R. Crickets.  The site could be developed for one or two residential towers.  Drapac is working with ASD/SKY, an Atlanta design firm.  Contact Sabastian Drapac, Chief Operating Officer of Drapac Capital.                                                                                                                                                                                                                                                                                                                                        A family foundations plans to build a $50 million tennis complex in Roswell's Big Creek Park.   The planned 60-acre  complex on Old Alabama Road will have 135 tennis courts, including 80 clay courts and an indoor facility.  The complex will be developed, owned and managed by the Krause Family Foundation.  Contact Vernon Krause, the owner of four metro Atlanta automotive dealerships.
General Growth Properties will redevelop North Point Mall in Alpharetta, Ga.  The Sears store will be removed.  A new project will rise in its place on about 14 acres including 328 apartments and 30,000 square feet of retail and restaurant space.  There will be a new entrance to the mall.
Halvorsen Development Corp. of Boca Raton, Florida, is planning a 13-acre retail project at 3530 Canton Highway in Cumming, Georgia.  The project will include 70,000 square feet of commercial space including a 48,000 square foot "large scale retail establishment."
Braves Development Co. is partnering with Encore Hospitality, LLC to build a 140-room Aloft Hotel, a Marriott brand.  Contact Mike Plant, President and CEO of Braves Development Co. or Glenn Pederson, President, Encore Hospitality, LLC.  Wakefield Beasley & Associates in Alpharetta is the architect.
Permits were filed with the City of Atlanta for the upgrading of the Whitley Hotel on Peachtree Road at Lenox Road.  The hotel was formerly the Ritz Carlton Buckhead.  All  507 guest rooms will be renovated.
Inline Communities is proposing a 33 unit townhouse community in Avondale Estates, Georgia.
Japan-based Nichiha Corporation, a manufacturer of fiber cement building products (cladding and siding) will spend $120 million in an expansion of its plant in Macon, Georgia.  Contact Robby Fountain, Chairman of the Macon Bibb County Industrial Authority.
Dallas-based JLB Partners, LP, a national real estate developer, will break ground in 2019 on a 313 unit high-rise apartment development near Buckhead Village in Atlanta.  Contact JLB Partners at (214) 271-8480 or (678) 855-7900.
Legacy Ventures is planning a 188-room Hyatt House at 5775 Peachtree Dunwoody Road in Sandy Springs near "Pill Hill".  The hotel will include 2,500 square feet of meeting space, a pool, a fitness center and breakfast and dinner service.
Georgia Pacific Co. will construct a $150 million, 320,000 square foot plant in Dougherty County (Albany), Georgia.
Georgia Pacific Co. will build a new 340,000 square softwood lumber facility in Warrenton, Georgia west of Augusta for $135 million.
On July 31, 2018, Georgia state officials  broke ground on a $55 million expansion of the Georgia World Congress Center in Atlanta.  The expansion will give the center a 100,000 square foot addition and connect buildings B and C.  The project will be completed by the end of 2019.
Posted by ahqiadmin
On February 28, 2018
0 Comments