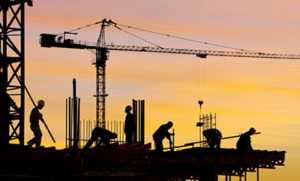 This feature is provided by: J. Ben Shapiro Baker, Donelson, Bearman, Caldwell & Berkowitz, PC
Below are upcoming projects:
Greensboro, N.C.-based Honda Aircraft Co. is expanding its global headquarters with an extra 82,0000 square feet for expanded wing assembly and more parts storage for private jets. Contact Honda Aircraft spokeswoman Jessica Ketner.
Gwinnett County awarded a contract to Lichty Commercial Construction, Inc. for $1,045,000 to expand its Voter Registration and Elections office at 458 Grayson Highway in Lawrenceville, Ga.
Fulton County School System approved a $42.85 million contract for a new Crabapple Middle School on Woodstock Road near Jones Road. The contractor is Evergreen Construction.
Peachtree DeKalb Airport plans a 19-acre expansion for new hangars.
MARTA is prioritizing 16 new projects. Contact Cathy Owens, deputy program management officer for More MARTA.
Georgia-Pacific is investing $100 million in its (Dixie Facility) plant in Bowling Green, Kentucky.
Georgia-Pacific is investing $120 million in its plant in Naheola, Choctaw County, Alabama, to support its retail bath tissue business. The project involves a new tissue machine and a new roll storage building. Contact Kathy Walters, Executive Vice President, Georgia-Pacific Consumer Products Group, Atlanta. Kathy Walters will retire on June 1, 2019. David Duncan will then lead the Consumer Products Group.
The Atlanta Board of Education will revamp the shuttered David T. Howard Building in the Old Fourth Ward. A $52 million new Howard Middle School was designed by Stevens & Wilkinson. The new building will have more than 200,000 square feet and will be completed in 2020.
A $75 million plan has emerged to renovate the old United Way, 18-story building at 100 Edgewood Avenue, Atlanta. The tower will be converted into 306,000 square feet of office space across Hurt Park from Georgia State University. Contact Jim Heistand, President and CEO, Parkway Property Investments, LLC., at 407.650.0593.
MARTA will connect the downtown streetcar line to Ponce City Market
Brasfield & Gorrie has a contract for $13,900,610 to renovate 320 Interstate North Parkway, Cobb County, for The Home Depot.
Sharp Residential will expand its Riverwalk Project in Roswell, Georgia, with a second phase of townhomes at Old Alabama Road and Riverside Road. Contact Tom Sharp at 770.518.4896.
Crim & Associates and Capital Property Group propose a food hall for Dunwoody at the corner of Dunwoody Park and North Shallowford Road.
Giovanni Di Palma is opening a Gio's Chicken Amalfitano at the former Feed Fried Chicken at The Battery in Cobb County. He will also open another Antico Pizza in Sandy Springs.
Construction continues at Plant Vogtle with about 7,000 workers on the site. Under the latest schedule, the first of two new reactor units will go into service in November, 2021, followed by the second a year later.
San Francisco-based Plethora Corporation purchased a 57,000 square foot building at 1255 Kennestone Circle in Marietta, Georgia where it will invest more than $17 million in the building. Plethora uses computer numerical control (CNC) milling machines to make custom parts for products in a variety of industries such as aerospace, defense, robotics, medical, automotive and consumer goods. Contact Jim Quinn, Plethora's President and CEO.
Sun Trust Bank has applied to the Federal Reserve Board to establish branch banks at Casselberry, Florida, Ft. Myers, Florida, Miami Beach, Florida, Ashburn, Virginia, Alexandria, Virginia, and Sebring, Florida.
Atlanta-based Invesco will move its corporate headquarters into a $70 million new 26-story office tower to be built at 17th Street and West Peachtree Street in Midtown Atlanta which will open in 2022. The project is led by Met Life Investment Management. Martin Flanagan is President and CEO of Invesco.
The Goat Farm Arts Center is a mix-use development and cultural center to be built in West Midtown. The plans include a new home for the Museum of Contemporary Art of Georgia, an office building, residential units of 200,000 square feet, a 125-room hotel, two restaurants, and 80,000 square feet of artists work spaces. The development team is Anthony Harper (founder), Allie Bashuk, Mark DiNatale and Kris Knecht. The co-development group are Tribridge and Tungsten Partners on the hotel. Construction will begin in winter 2019.
The University System of Georgia plans a new $35 million building for the University of North Georgia's Mike Cottrell College of Business in Dahlonega. The 91,000 square foot building will begin construction in the fall of 2020.
Empire Communities and Edward Andrews Homes, LLC plan to build 67 townhomes on Huff Road in Atlanta's West Midtown neighborhood.
Gay Construction received a permit for a $2,500,000 alteration to Congregation Etz Chaim, 1190 Indian Hills Parkway, Cobb County, Georgia.
Maastricht, Netherlands-based Regout Group will invest $2 million in new construction on a plant in Woodstock, Georgia. The Company is a developer of height adjustable mount systems for interactive flat panels for schools and corporate markets. Contact Eric Kamerbeek, Vice President of Regout.
The Atlanta School Board approved $27.7 million for renovations for two elementary schools and a new Atlanta College and Career Academy. The schools will open in the fall of 2020.
A new $75 million, 15-story Hyatt Centric Hotel is planned behind Lenox Mall overlooking Ga. 400. Contact Simon Property Group in Indianapolis, Indiana.
Songy Highroads, LLC has the property behind Lenox Mall under contract for a new $75 million Hyatt Centric Hotel. Cooper Carry is the architect for the project.
Accounting software company Lease-Querry, LLC has signed a lease for 52,888 square feet in Three Ravinia tower in Dunwoody. Contact George Azih, CEO of Lease-Querry.
Atlanta developer Lucror Resources and Sixty West Funds will develop a 125-room Hilton hotel and a mixed-use project on Boulevard and Edgewood Avenue. Contact Arun Nijhawan, managing principal of Lucror Resources.
Dunwoody-based Capital City Real Estate, LLC has submitted a rezoning application for a mixed use project on Ponce de Leon Avenue next to Mary Mac restaurant. The proposed project will have 135 residential units and 18,100 square feet of ground floor retail and restaurant space.
S. J. Collins plans a mixed-use project in historic Roswell. Plans call for retail/restaurant space, Class A loft office space and 128 apartments and townhomes.
Dallas, Texas real estate developer Street Lights Residential plans a 19-story residential tower "The Dallas" behind St. Mark United Methodist Church, 781 Peachtree Street, in Midtown Atlanta. The tower will have 299 units, 4,500 square feet of retail and a seven-level parking deck with 568 parking spaces. Contact Josh Allen, Director of Pre-Construction, Street Lights Residential, at 214.922.1182.
Branch Ashwood Associates, a division of Branch Properties, plans to build a new shopping center on Ashford Dunwoody Road on a 10 acre site in Dunwoody. The shopping center will consist of grocery story, bank, Race Trac gas station and several restaurants. Contact Nicholas Telesca, President of Branch Properties.
Ashton Woods seeks to build a large development on Peachtree Industrial Boulevard on the former Hooch golf course site. The project will include 450 apartments, 395 single family homes, 126 townhomes and 2 acres of commercial development. The site would have to be rezoned by the City of Duluth. The project is called the Encore project.
Posted by ahqiadmin
On February 28, 2018
0 Comments