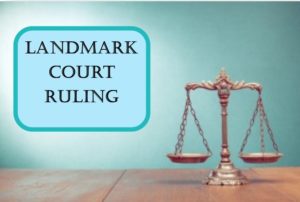 I'd like to thank Ben Shapiro, with Baker Donelson, and Philip J. Siegel, with Hendrick, Phillips, Salzman & Siegel, for alerting me to a recent Georgia Court of Appeals ruling that significantly affects subcontractors.
Below is an exert that Philip sent me concerning this ruling:
Georgia Court of Appeals rules that subcontractor's failure to timely record Affidavit of Nonpayment defeats both lien and breach of contract claims.
In a landmark decision that has far reaching implications for the Georgia construction industry, on September 18, 2019, the Georgia Court of Appeals ruled that a subcontractor's failure to timely record an Affidavit of Nonpayment or Claim of Lien within 60 days of signing a Georgia statutory lien waiver form defeated not just its lien claim for the underlying debt, but also the subcontractor's breach of contract claim. The Court of Appeals reached this result despite the undisputed fact that the subcontractor had not been paid for its work.
Also, Ben sent me the complete copy of the Court of Appeals ruling.  You can click on the link below to view it.  Ben will also be going into detail of the significance of this ruling on the next Ask the Attorney session.  Click here for login information for Ben's live presentation on October 29.
Posted by ahqiadmin
On October 22, 2019
0 Comments